"Studio C" is a clean sketch-comedy program that families can feel comfortable about watching together. writers brought in to help," said Mallory Everton, one of the four main cast members. The "shoulder angel" sketch involves actor Matt Meese physically climbing up a . Holiday Game Guide Studio C – Mallory Everton and Matt Meese Interview – Episode Studio C is a sketch comedy television show produced by BYUtv. The show traces its roots. It is the ship name of the two actors Mallory Everton and Matt Meese. They have been romantic interests in a couple (or multiple) sketches. Many fans ship them.
You can be a gunslinger one minute then a zombie the next. A friend took me to a live sketch show on BYU campus one weekend. It looked like a ton of fun, and so I decided to audition the next year.
Studio C Answers Your Questions
I'd never written sketches before, so there was a lot of on-the-job training. Again, I owe this one to Whitney. It looked like fun, so I signed up to be the videographer for the group. I ended up auditioning a year later. I've never been great at improv. I get too in my head when I'm in front of an audience, so scripts have always been a comfort for me.
Sketch comedy, though, has always seemed fun. Little scenes where anything can happen, and then it's done. It sort of makes concepts and situations limitless. Sitcoms are mostly about the characters; sketch is all about concepts. Individually, what had all of you done performance-wise before coming to BYU? I was big into choir and musical theater all through high school.
I was also really involved in all the studio production classes; I made a lot of commercial parodies, ads and funny shorts for those classes. I also helped write a short satirical episodic series for our morning announcements, and I performed in that as well. I emphasized in theater when I was in high school and performed in plays and musicals, but I was actually drawn to performing dramas more than comedies.
I think they were easier to get into. I did some small things at school from time to time, but I didn't really get involved until my senior year.
I took the theater class, auditioned for a couple plays and went to a speech tournament. All of it was way more fun than I had imagined. Before BYU, my exposure was limited to my friends and ward. People told me I should do acting, but I always ignored them because I thought actors were weird. Now, I fully embrace my weirdness and wear it like a badge of honor.
What made all of you choose BYU to study at, and what has your time at the school been like? My sister went here, and when we drove up to drop her off, I fell in love with the campus. After that, I didn't bother applying anywhere else, which is colossally stupid, but it worked out.
My experience here was very, very positive, but the hands-down highlight was being a part of Divine Comedy. But things worked out great in the end, and I have loved my time in Provo.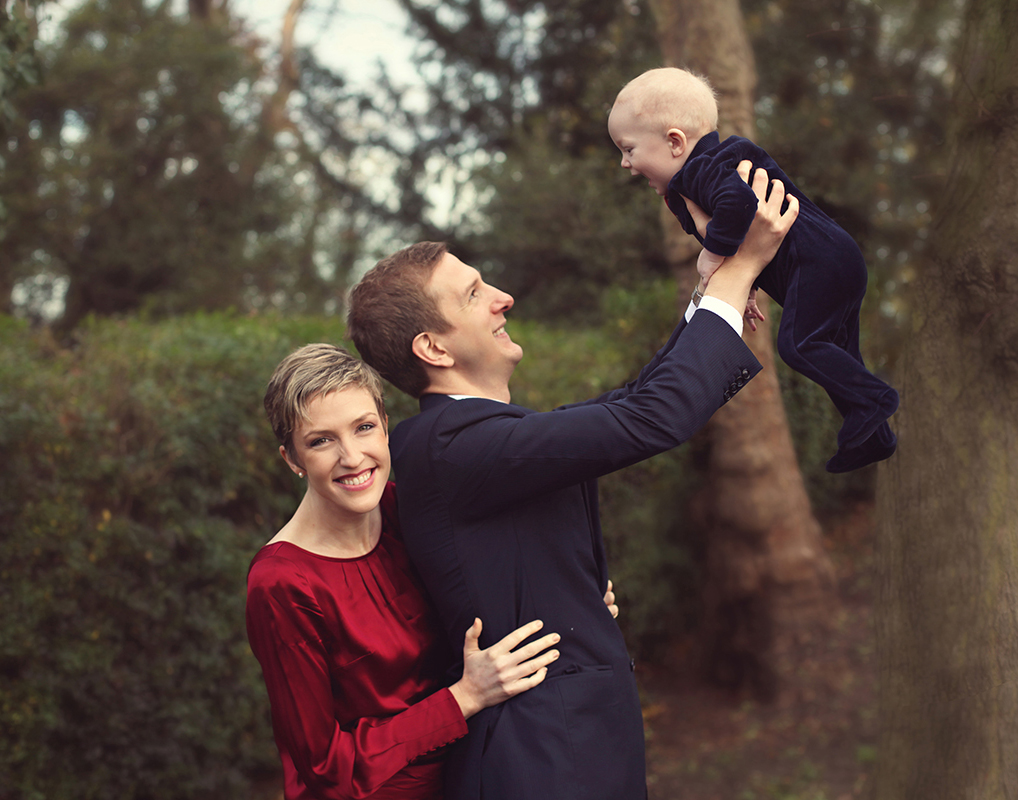 Honestly, it was my parents. They told me they wouldn't help out with any of my tuition unless I went to BYU, so that made up my mind for me. But it felt good, too, and I know coming here was the right thing to do. Comedy and BYU will always be linked together for me, and I've stayed here to study creative writing in a master's program, so I think anyone could see I've enjoyed my stay here. I met so many wonderful, talented people, and my time in the film program was outrageous fun.
All of you are involved with the comedy troupe Divine Comedy.
Studio C | Buzz Blog
What was it like meeting each other and becoming friends? It has been wonderful. We all just clicked really well and our friendship came naturally and not obligatorily. I will always count working with Divine Comedy as some of the best days of my life. Everyone I got to work with was amazing, some of the greatest people I will ever meet, I think. Jason, Matt, Whitney and I ended up writing together quite a bit, so it wasn't long before we realized we could definitely work together long-term.
Matt and I met in a play together the year before and Mal and I grew up together in Portland, so I knew both of them before getting into DC. In fact, it was Matt who told me to try out for DC, which is what got the whole ball rolling. But honestly, Divine Comedy is a wonderful atmosphere for forming true friends.
It's not just comedy that everyone works for, it's love and charity. I've learned more about how to treat people from DC than I have anywhere outside my family. I guess because DC is a family. I feel like we all got along really well right from the start, but it wasn't until we started writing together that we came to really work and think like a team. Everyone in DC was tightly knit, and if you found someone in the group who you could write well with, then all the better.
It just so happened that the four of us really had a good writing chemistry, which we continued to work at for a couple of years prior to the creation of Studio C. Where did the idea come from to start up a sketch-comedy show and where did the title come from?
Honestly, this was always a dream in DC. We often talked about how fun DC was, and how great it would be if we could do it for a living. When the window of opportunity presented itself with BYUtv, we made sure not to pass it up. The title is the name of the actual studio where we perform the show. We came up with about other names for it, but nothing really felt good until our producer said, "Let's just call it Studio C.
The idea was actually long in the making. Matt approached Jared about taking our on campus comedy group and making it into a TV show. We initially wanted to call it Common Room because we're all Harry Potter fans, but after a while, we realized that probably wasn't the best name, so Jared, our executive producer, made an executive decision and, luckily, came up with the best name ever.
What was it like for you writing the first few sketches and formulating how the show would work? Well, I've learned a lot over the past few months about what will be funny in front of a live audience versus what will read funny on TV. I think that was the most difficult part of writing sketches for this show instead of Divine Comedy. It took a while to recognize how a sketch should work.
It needs a plant, then build, then some sort of resolution, but it's more than that. You need to beef the story up with jokes throughout, and that takes hearing feedback from an audience. So it took a few shows to recognize where I should work on getting the laughs. The hardest thing was thinking about the TV audience because we were used to only performing onstage.
Also, we had never had a budget so we always wrote minimalistic, which works on TV but can get boring if overdone. We initially thought of only our peers when we wrote, but the show has really caught on with the younger generation and their parents. We started by re-purposing a good number of sketches we had performed in Divine Comedy. It became clear though that writing for TV was different than for the stage. Once we started writing specifically for Studio C, I think that's where we started finding the voice and the feel of the show.
Matt + Mallory = Mattory
The show format was kinda born out of necessity. We had a limited amount of space and resources, so we created a set that allows us to have very different looks and the option to change those looks within a matter of minutes.
We've also done more work with our off-set sketches this season. We'll still make fine-tuning adjustments as we go, of course, but we're getting into a nice rhythm.
What was the process like in pitching it to BYUtv and what eventually made them agree to produce the show? I felt like this idea sold itself, so the best thing we could do was just get out of its way. I gave our now-producer, Jared, a couple of tickets to a DC show, and then met with him a week or so later.
We already had a respectable fan base with DC, and it was nice to be able to show YouTube numbers and fan emails. My reasoning was, "If it works here, there's no reason to think it wouldn't work with a wider audience.
We decided right up front that we wouldn't be a Mormon comedy show, with jokes specific only to our religion and culture. We wanted anyone and everyone to be able to watch and enjoy it. The whole process took about a year or so before we got anything in front of a camera.
Prior to filming, you had to compile a cast beyond the four of you. How did you end up picking the cast and who are you currently working with?
Season 3 of 'Studio C' on BYUtv
We actually chose people we'd all worked with before. They've all been in Divine Comedy at one point or another, so we can trust them because we know how to work with them and there aren't any nasty surprises as can sometimes happen in a creative setting when we're all vulnerable.
And then Natalie and Jeremy, two old favorites who were still in town, and brought them in as featured cast. We knew what working with them was like already, so it made the decision really easy.
Season 3 of 'Studio C' on BYUtv | Deseret News
That's not to say that we won't work with others as well, but these people have already proven to be funny, contributing cast members that are great to work with. And they were each chosen because they each bring something different, so we have a nice variety of comedic styles and sensibilities that still mesh well together.
How was it for all of you making that first season and essentially building a show from scratch? Like I said, we learned pretty quickly that we couldn't attack this the same way we would a DC production, so we found a lot of things out by trial and error. Season 1 was a huge, huge learning experience, and I think Season 2 is evidence that at least some of what we learned stuck with us. I would compare the process to vomiting treasure. Really difficult, but very rewarding. We're all learning a lot.
This is our first time doing TV, and this is BYUtv's first time doing comedy, so we're just blazing trail together. Sometimes the process can be grueling, but I've been really encouraged by the progress we've been making as a whole. I'm really proud of our team. It was stressful, wonderful, terrifying and beautiful. It was a process.
We're still figuring out how best to write for TV instead of live performances. We can play with more mediums and we have to actually step up our game, because when you're expected to write two sketches every week and you have a kind, but honest producer who tells you your writing's not funny right now, you have to come back next week with something better. It's turned sketch-writing into a full-time job.
Luckily, it's a job I still love. What's the process like for you when creating a sketch, from idea to final product? I often just pick something that I want to do. It varies for every sketch. Some ideas write themselves; the minute you have the idea, you know how the whole thing will play out.
Other sketches require careful planning, like song sketches, dance sketches or anything that requires more than joke-writing. Sometimes I'll let an idea marinate for months before I put pen to paper, and other times I need to write the sketch as soon as I have the idea.
Studio C – Mallory Everton and Matt Meese Interview – Episode 2.2
Thursday, April 18, 2013
It really is different every time. After the writing, it's all about collaborating with the other actors and our director Craig Camp to make the sketch as funny as possible. Well, hopefully, as soon as I have an idea, I write it down.
Then I usually let it stew for a few days before writing it out. We all talk about our sketches and then bring a more finished version to our official pitch meetings with Jared, our producer. And if it's received well, it might get some tweaks fixed, but it's quickly shipped to the art department so that costumes, set and makeup can start planning how to make it come to life. The ideas come from pretty much anywhere at anytime, so we've gotten used to just having our sketch-radar on all the time.
After writing it up sometimes alone, sometimes with otherswe'll present our sketches to each other and our producer, director and production manager, for feedback. From there, we decide if it needs any changes, and then discuss what the vision is.
It then goes to several meetings with various departments lighting, hair and makeup, wardrobe, set design, props, camera ops, the House Budgetary Committee, etc. Then we rehearse them for about a week, do a tech run with all our props and wardrobe, and then we film it the next day in front of a live audience. It has been a huge blessing in my life and an incredible experience. Pizza Hut pizza with pepperoni, pineapple and green peppers.
Single and youngest of six children. She has 13 nieces and nephews. Matt Meese profile Divine Comedy tryout sketch: Told the true story about a bird using a guitar for accompaniment. Favorite sketch character to be: Ecclestone, the drivers ed instructor. Favorite sketch he wrote: Since he does that a lot, he is thinking about a new hobby like free running. Favorite dialects to impersonate: Single and second of four children. Younger sister part of Divine Comedy.
Whitney Call profile Divine Comedy tryout sketch: She likes to write young adult fiction and teach English. Favorite flavor of Tillamook ice cream: Married in May to fellow cast member, Stephen Meek.
Jason Gray profile Divine Comedy tryout sketch: Favorite Studio C characters to be: Gandalf and Darth Sidious Favorite sketch: Favorite place to camp: Spot near McCall, Idaho.